Natuurlijk Houten Parket
Tailored Collection
In het begin is er de keuze tussen een plankenvloer of een scheepsvloer. Vervolgens is er keuze uit acht trendkleuren, die mat of natuurlijk geolied verkrijgbaar zijn. Ze vormen de basis van het ter Hürne Tailored Collection natuurlijk hout parket: De trendy tinten in beige, raw effect en grijze nuances zijn net zo beschikbaar als klassiek natuurlijk eiken en elegante, donkere oppervlakken. Dan hoeft u alleen nog maar te kiezen tussen de sorteringen 'harmonieus ' of 'expressief' - en u vindt uw individuele droomparket van ter Hürne.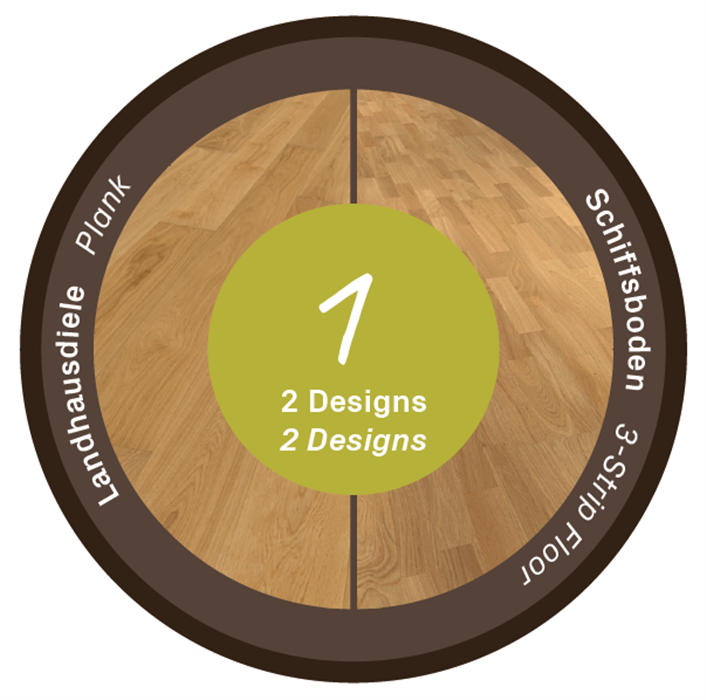 PLANKS OR 3-STRIP
Choose your Plank Design
Planks impress with their length and width of the individual planks with 4-sided V-groove. The 3-strip plank consists of staggered elements lying next to each other without grooves.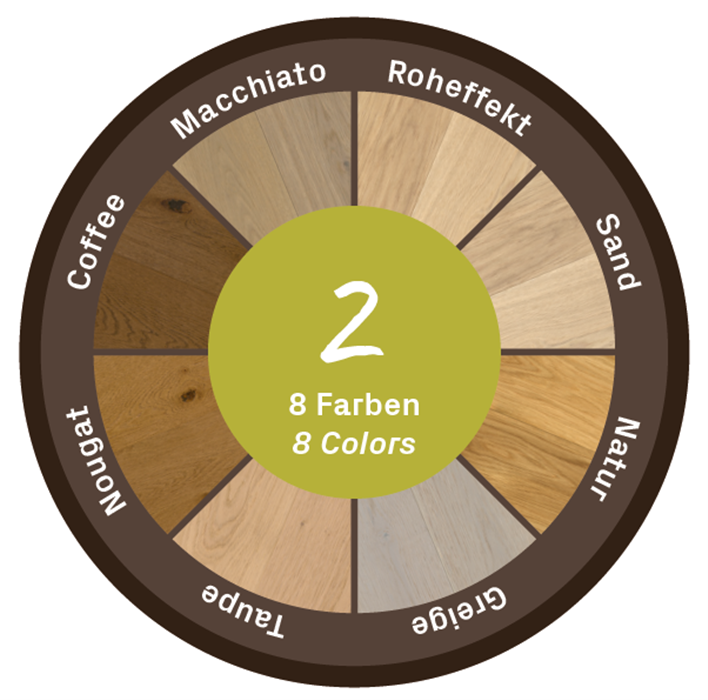 8 COLORS
Choose your Color
Scandinavian fresh or the pure colors of Nature?
Find your personal favorite color!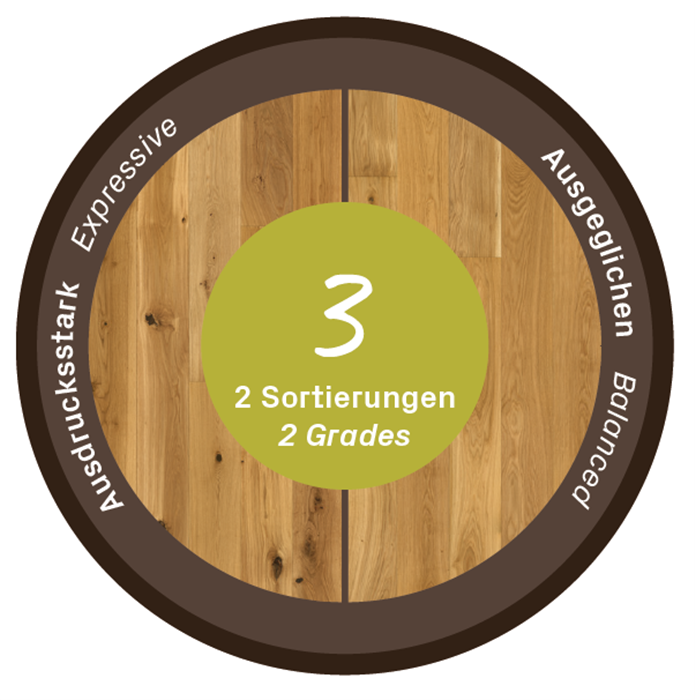 2 GRADES
Choose your Grade
Expressive with many wood characteristics or rather balanced for a calmer floor design.
NATURAL OILED OR MAT LACQUERED
Your Surface Decision
You can get your dream parquet in a natural oiled or matt lacquered finish - the color tone is the same for both surfaces. But you can feel the difference and see it through the different gloss levels. The hard-wearing lacquer surface gives the floor a silk matt gloss with a soft feel. If you prefer a matt look and want to feel the natural structure of the wood the natural oiled surface is the choice for you.
Natural oiled
You will find the oiled version on the left half of the samples for both plank and 3-strip designs.
Mat laquered
You will find the lacquered version on the right half of the samples for both plank and 3-strip designs.
Wilt u zich er nog meer in verdiepen?