ACCESORIES
Practical. Matching. Attractive.
The big plus: simply find the right accessories for your floor. They are individually coordinated for every product range and are designed to specifically enhance your room – technically and visually.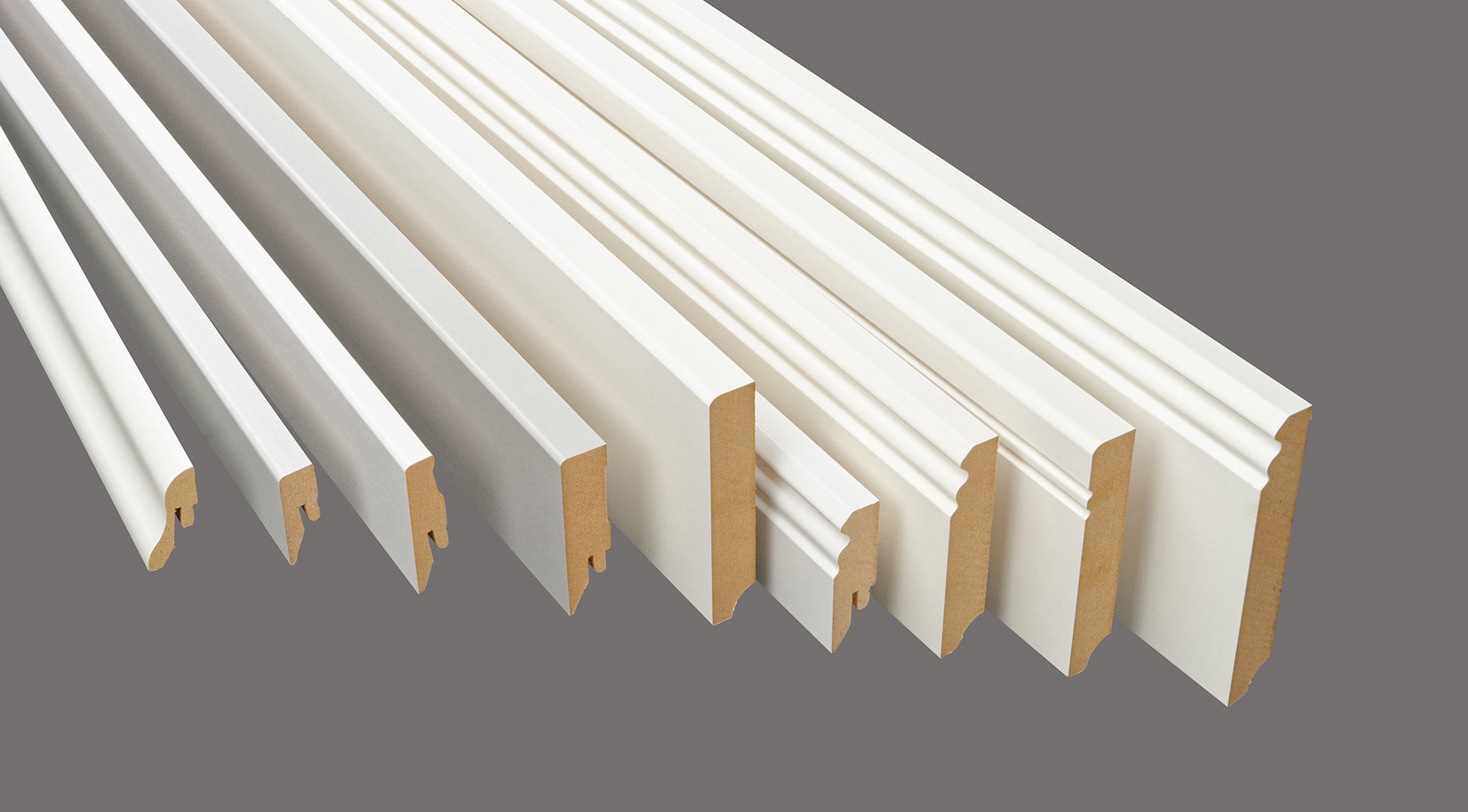 SOCKELLEISTEN
The crowning glory
Skirtings and corner pieces give your floor a frame. The frame is particularly important for the floating installation method, where there is a gap between the planks and the wall. They need a certain amount of play, because they expand and contract according to the room climate. Skirtings and corner pieces prevent dust and coarse dirt getting into the subfloor and form a nice edge trim to the wall. ter Hürne offers you a wide range of different formats and decors.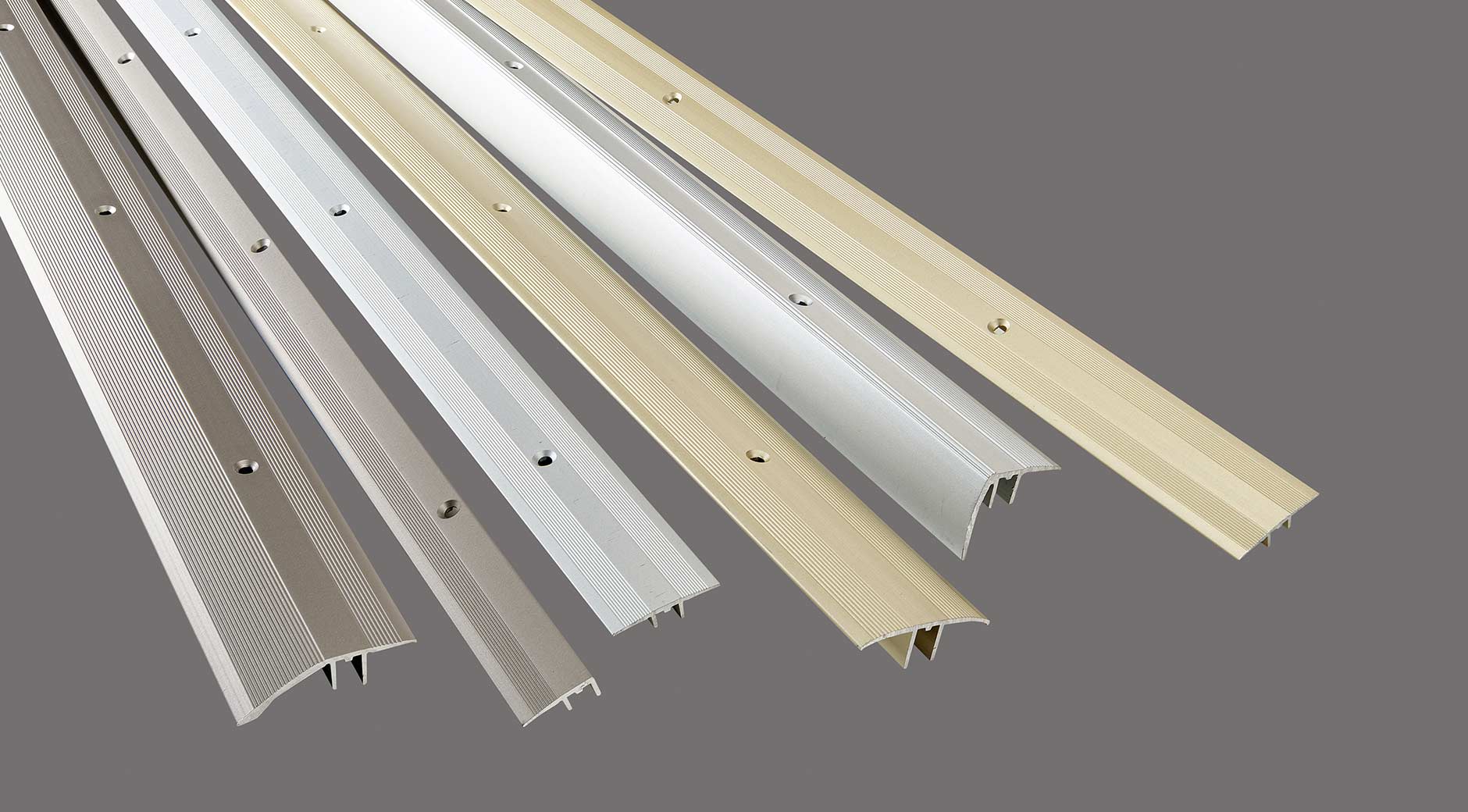 PROFILE
For the perfect transition
As far as possible, install the floor continuously throughout the entire home and without transitions – our floor profiles help you with the floating installation. They bridge joints in the floor finish and are also interesting visual features in themselves. The cover strip can be removed at any time and be adjusted with pinpoint accuracy. Various system lengths and colours are adaptable to every room situation.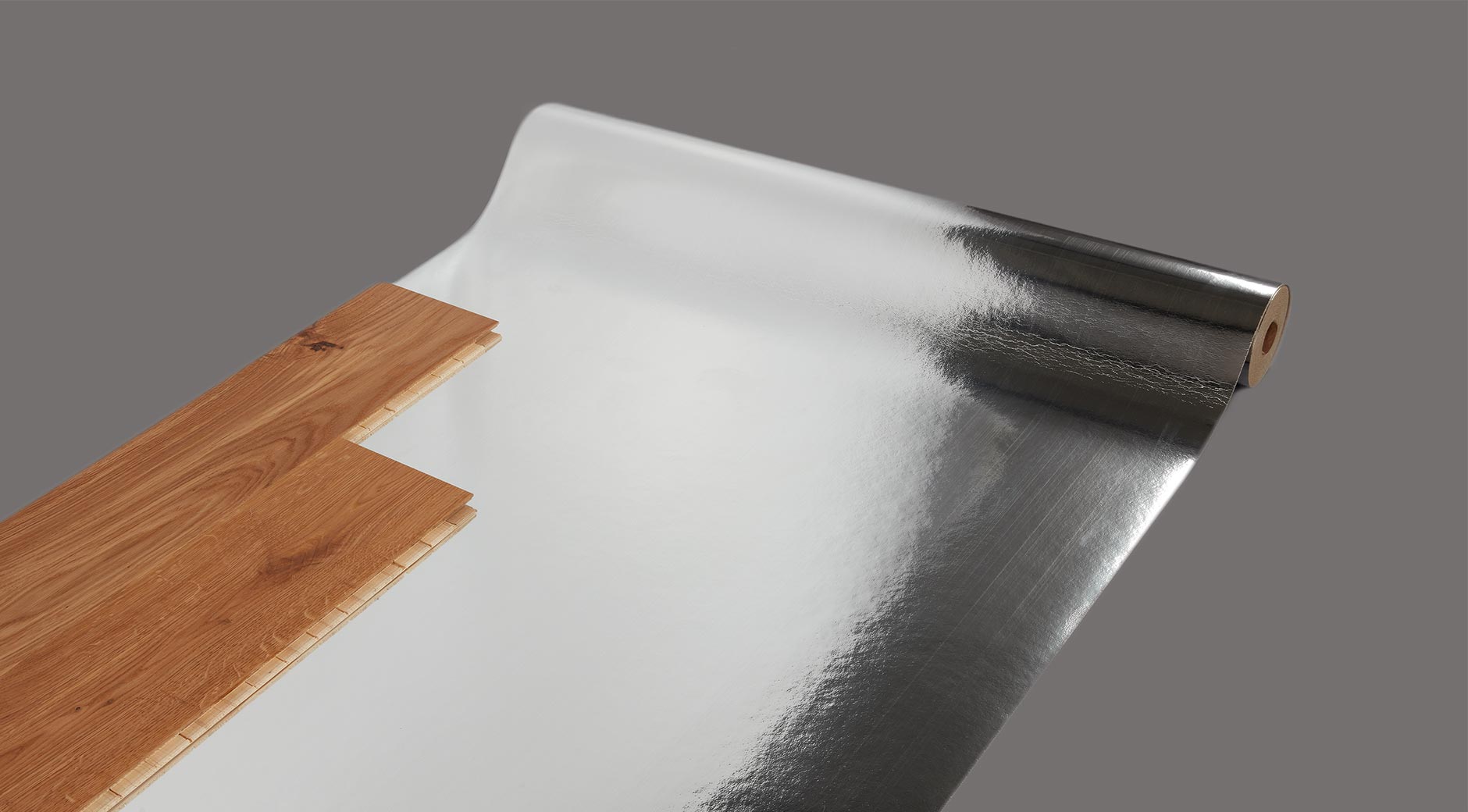 UNTERLAGSMATERIAL
The comfortable base
A good floor needs a good underlay: High quality underlays guarantee you will enjoy your floor finish for a long time. We generally recommend insulating underlays for all hard substrates. They increase the elasticity of the floor and compensate for small irregularities in the substrate. They also absorb both impact sound and airborne sound in the room – good for your ears and those of your neighbours! Good for your floor, too, because the insulating underlay literally nestles between the engineered flooring planks and the hard screed.
The demands on subfloors are as different as the underlay materials and floors themselves. Reducing footfall noise and moisture protection, as well as the operation of a hot water underfloor heating system, play a role here.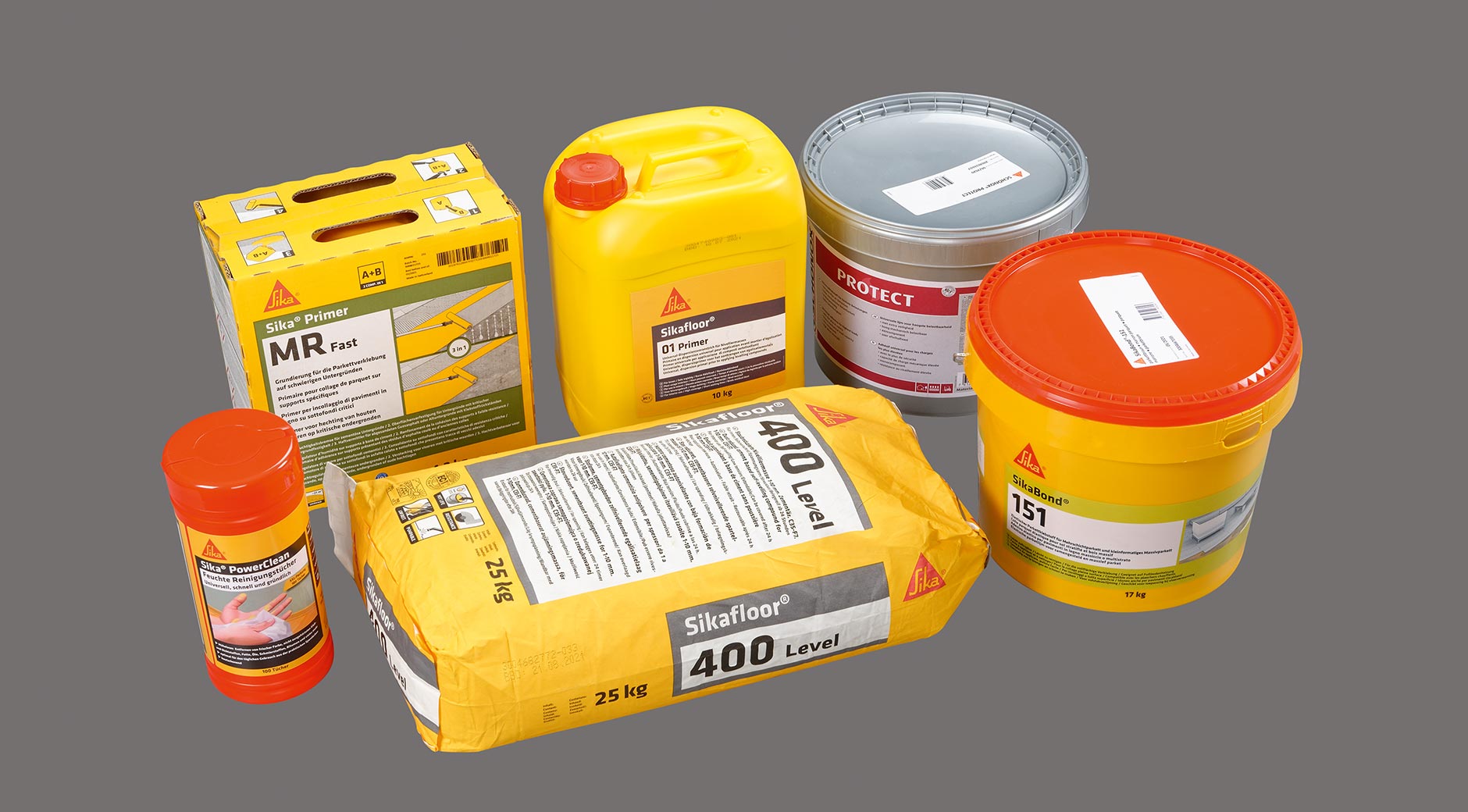 VERLEGEZUBEHÖR
So you can do it safely and easily
Has the substrate been well prepared, and have you also chosen the correct high-quality adhesives? Then all you need is the right installation accessories for the optimal installation of your new floor. Your work will be safer and easier with the right tools.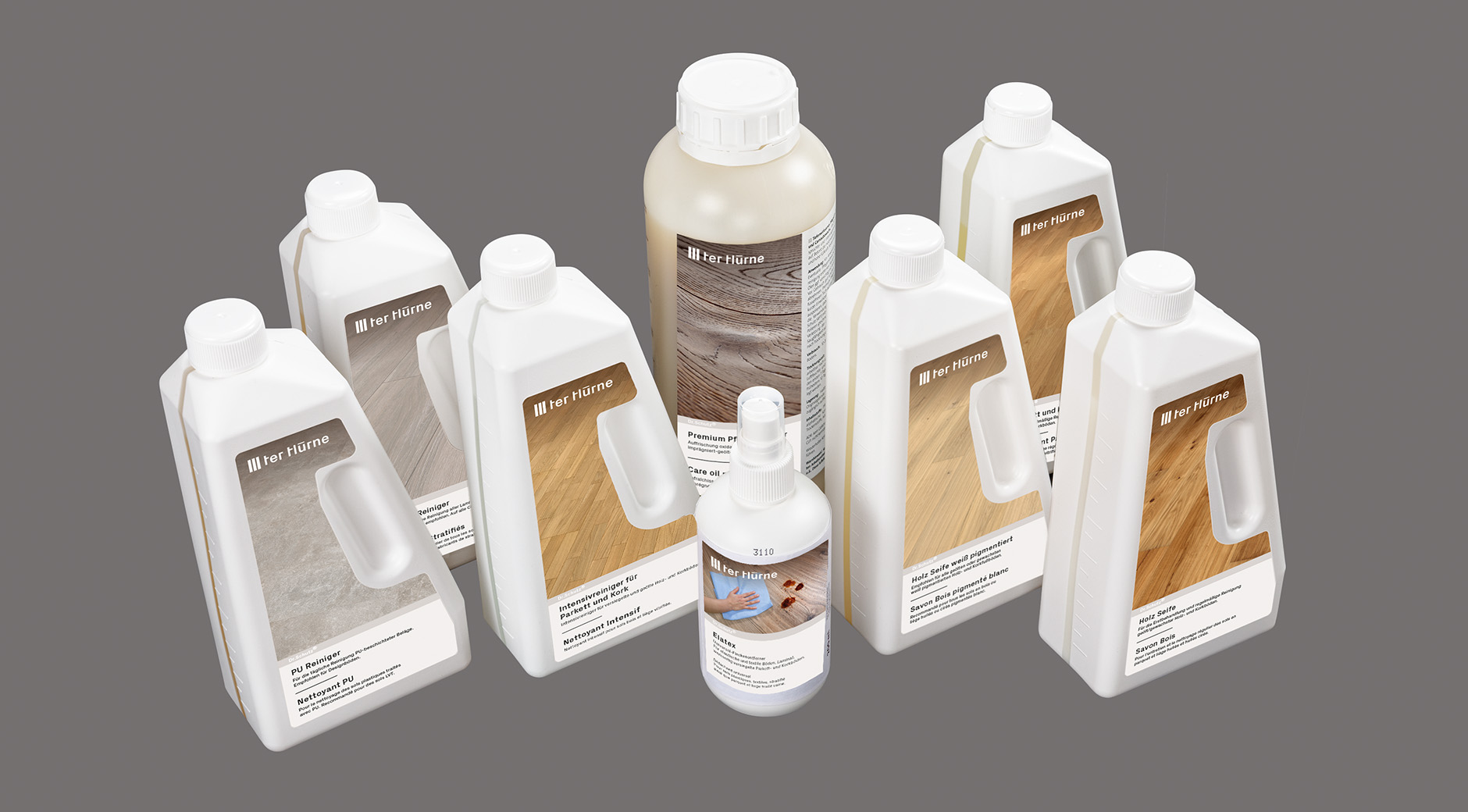 REINIGUNG UND PFLEGE
Perfectly coordinated with your floor
Your new floor is designed to maintain its beauty for a long time. Regular vacuum cleaning and wiping with a slightly damp cloth are usually sufficient for cleaning.
The ter Hürne range of cleaning and care products is specially tailored for the care and maintenance of your floor: we have various solutions depending on the floor – whether it is a natural oil-treated or matt lacquered engineered hardwood floor, a laminate or design floor. cared for and maintained in this way, the product characteristics will be maintained for a long time. .