NATURAL WOOD PARQUET
Tailored Collection
At the beginning there is the choice between plank or ship's floor. Then there is a choice of eight trend colors, which are available with a matt finish or naturally oiled. They form the basis of the ter Hürne Tailored Collection natural wood parquet: The trendy tones in beige, raw effect and gray nuances are just as available as classic natural oak and elegant, darker surfaces. Then you only have to choose between the sortings 'balanced' or 'expressive' - and you will find your individual dream parquet made by ter Hürne.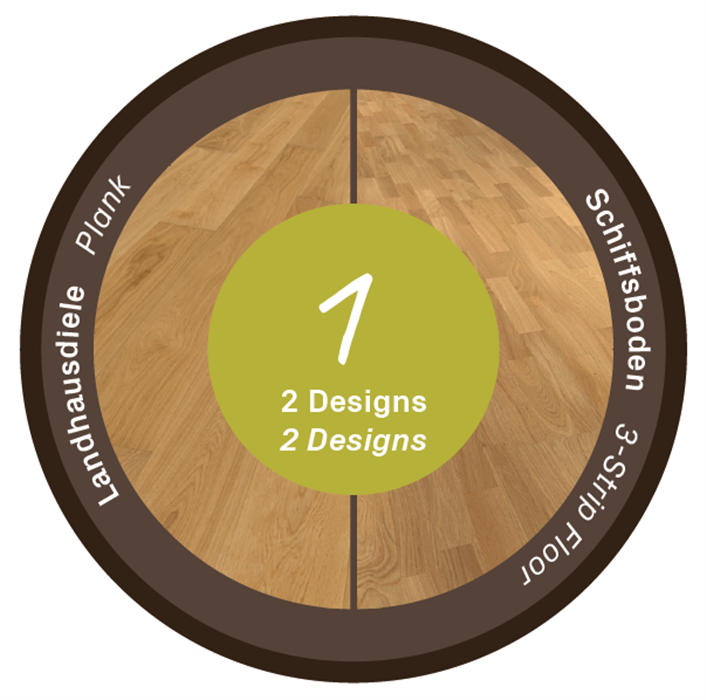 PLANKS OR 3-STRIP
Choose your Plank Design
Planks impress with their length and width of the individual planks with 4-sided V-groove. The 3-strip plank consists of staggered elements lying next to each other without grooves.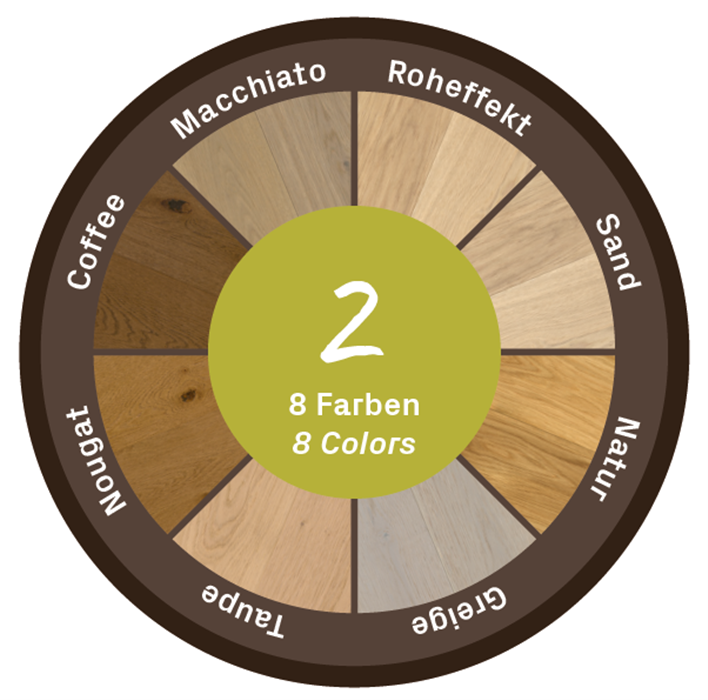 8 COLORS
Choose your Color
Scandinavian fresh or the pure colors of Nature?
Find your personal favorite color!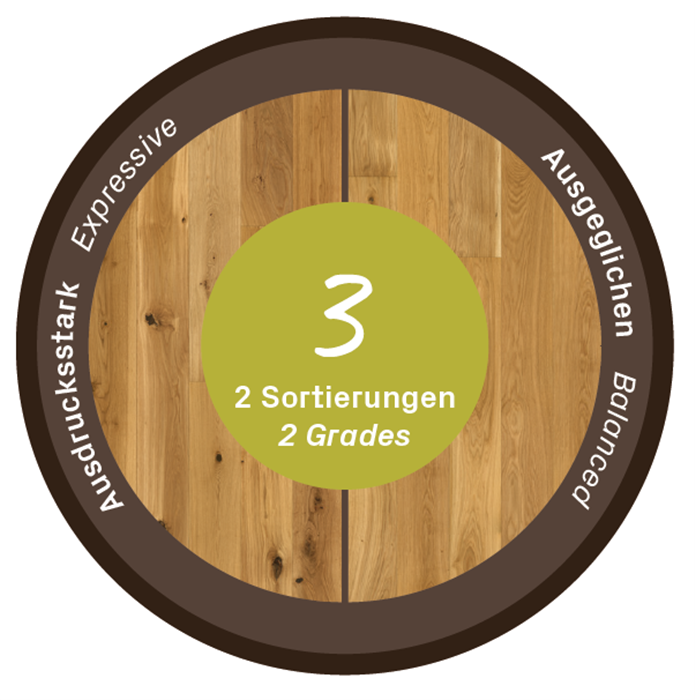 2 GRADES
Choose your Grade
Expressive with many wood characteristics or rather balanced for a calmer floor design.
NATURAL OILED OR MAT LACQUERED
Your Surface Decision
You can get your dream parquet in a natural oiled or matt lacquered finish - the color tone is the same for both surfaces. But you can feel the difference and see it through the different gloss levels. The hard-wearing lacquer surface gives the floor a silk matt gloss with a soft feel. If you prefer a matt look and want to feel the natural structure of the wood the natural oiled surface is the choice for you.
Natural oiled
You will find the oiled version on the left half of the samples for both plank and 3-strip designs.
Mat laquered
You will find the lacquered version on the right half of the samples for both plank and 3-strip designs.
How would you like to find your floor?