ter Hürne floors for your healthy living environment
We create products that you come into contact with every day. They are an important part of your home. Our floors support the sense that you and your loved ones are in good hands. A healthy living environment is important in ensuring things stay that way.

At ter Hürne, we have a responsibility to create a healthy living environment for you. As such, we take it upon ourselves to equip our floors with the best possible characteristics to offer you precisely that: A healthy living environment.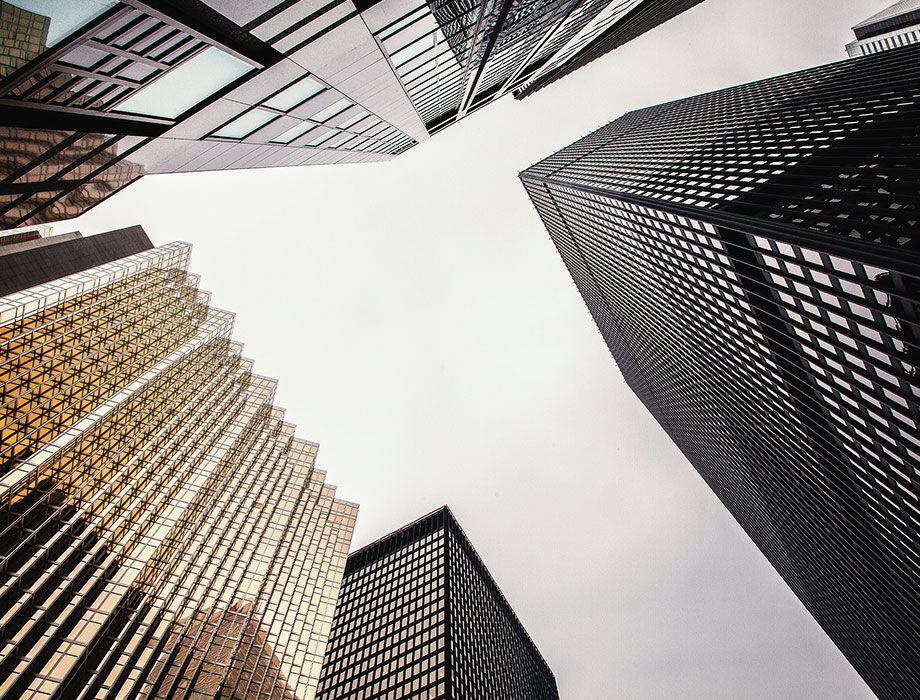 DID YOU KNOW?
Sick building syndrome

Do you feel restless and weighed down? Do you have headaches throughout the day?


It could be a case of sick building syndrome, which happens if we spend too much time indoors. Wall coverings, furniture and the floor have a constant effect on us. What we inhale is what these products have previously exhaled. We are talking about emissions here. If products contain pollutants, these evaporate over time and are released into the indoor air. Improvements in building insulation reduce the exchange between internal and external air. The pollutants remain in the room for longer.

Do you also spend a lot of time at home?


Then look for materials that are low in emissions.
WOOD THE WONDER MATERIAL
The special powers in our engineered hardwood flooring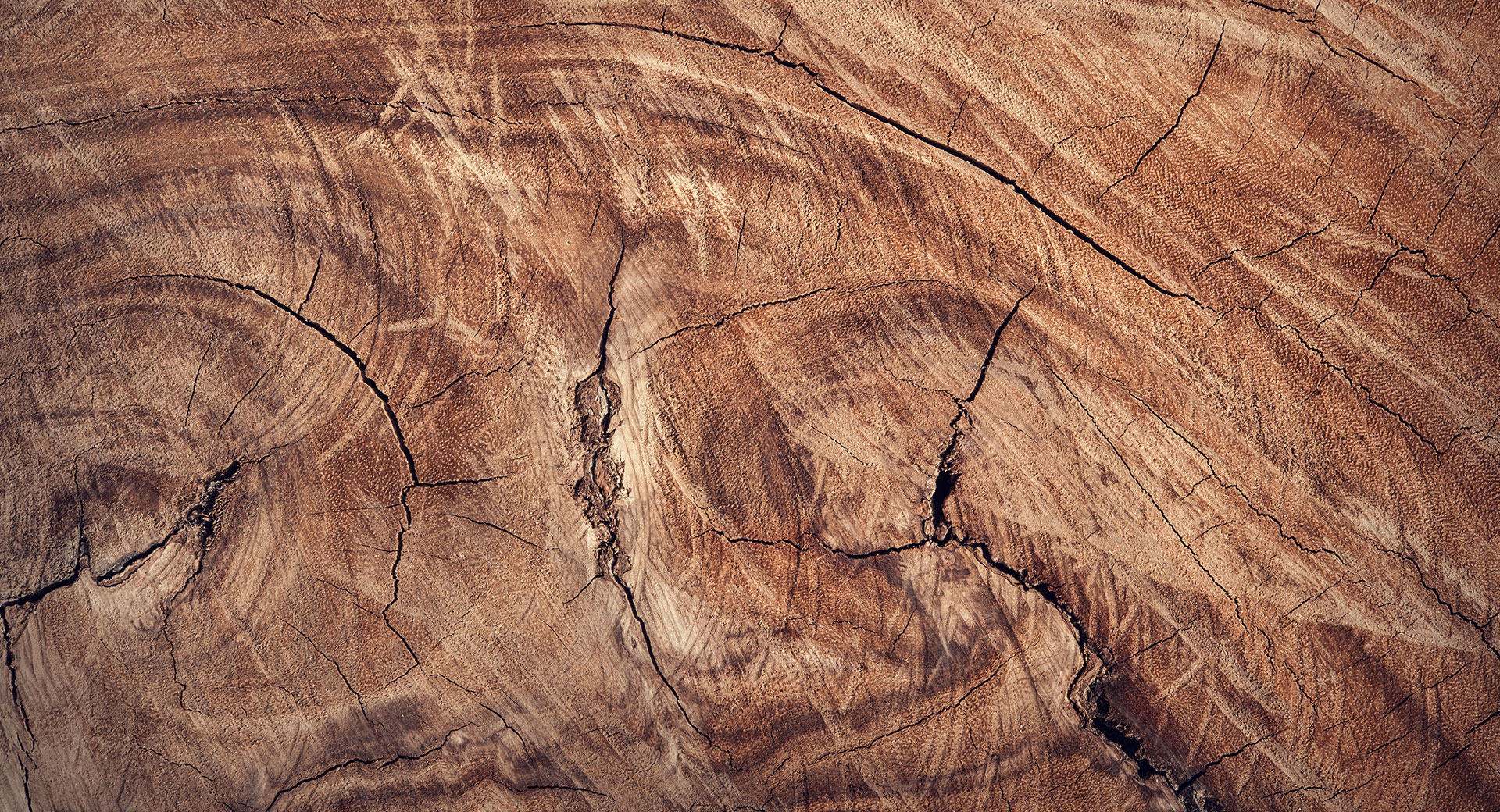 Wood is natural. It grows back. It is the most versatile and oldest construction material in the world. After a boom in of alternative materials, the love for wood is growing again. Today, we know that wood contains the healthy power of nature that has a positive effect on us. So that this power in engineered hardwood flooring continues to have an effect, we make sure that wood is not 'badly treated' – with heavy metals or ammonia-based compounds. We use good ingredients so that wood works the way nature created it: healthily.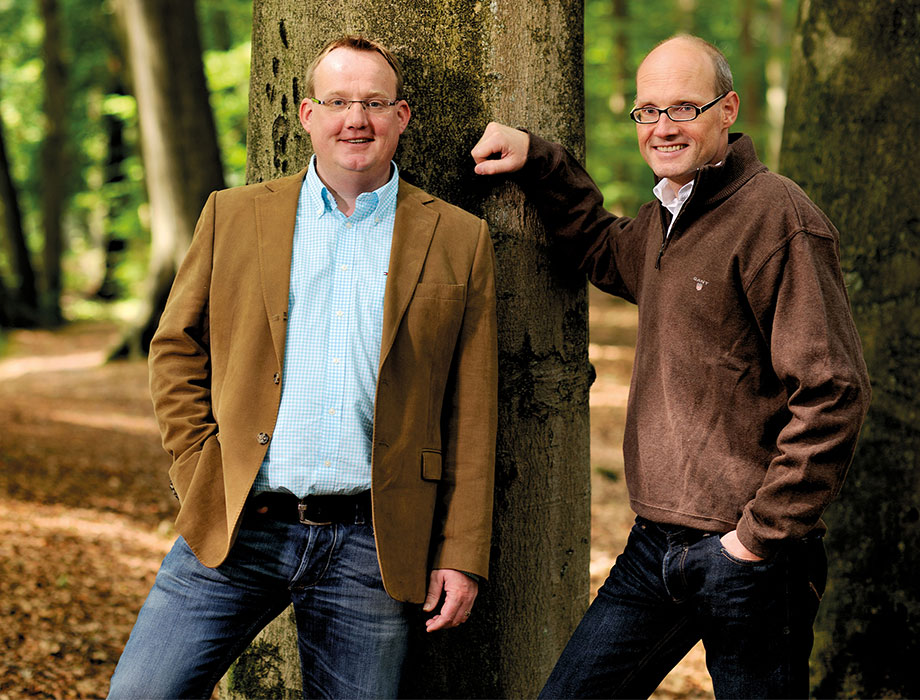 OUR CONTRIBUTION TO YOUR HEALTHY HOME ENVIRONMENT
Not a trend but an attitude!
Our father greatly appreciated nature and the influence of wood on our health. Health is our greatest asset. This value is not simply a trendy topic for us, but an attitude that we embody every day.


To keep this relevant, , 20 years ago we brought in the eco-INSTITUT. It has the highest standard in the world for testing emissions and pollutants in products. It confirms to us that our products meet all the requirements for healthy living.


Our responsibility towards our customers drives us on to constantly invest in forward-looking technology. As such, we fulfil our promise to offer you the healthiest home environment floors on the market.


20 years ago, it wasn't about promoting the eco-INSTITUT seal, which was practically unknown to customers back then. Two decades ago, as today, we only the eco-INSTITUT for one reason only: to keep you and our children's world healthy.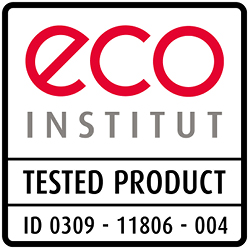 OUR INGREDIENTS
Naturally healthy home environment
When you hold a ter Hürne plank of engineered hardwood flooring in your hands, you are feeling pure wood.
It is important to us that the natural strength of the wood is preserved. That is why we treat and finish our wood exclusively with ingredients that enable healthy living.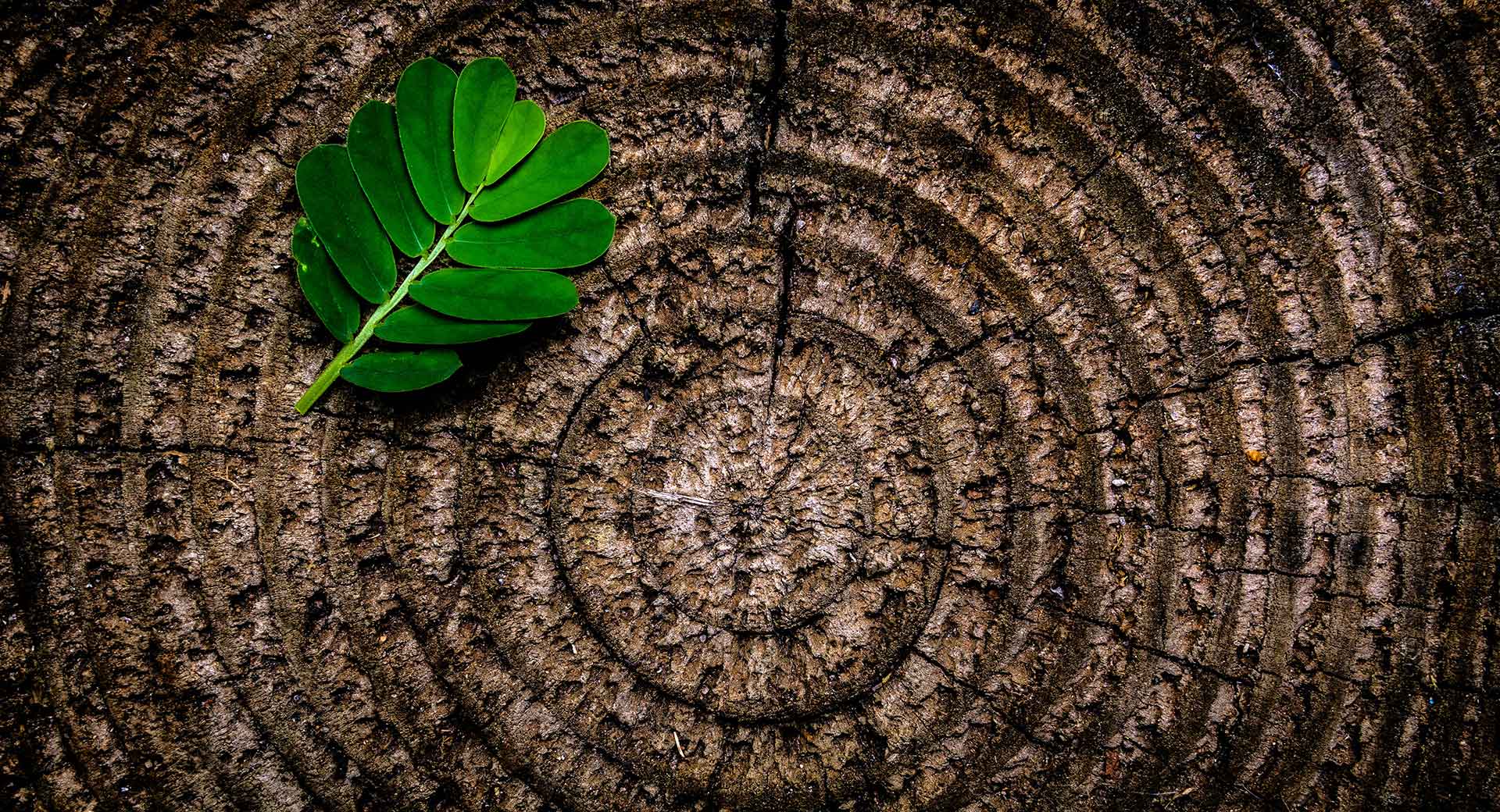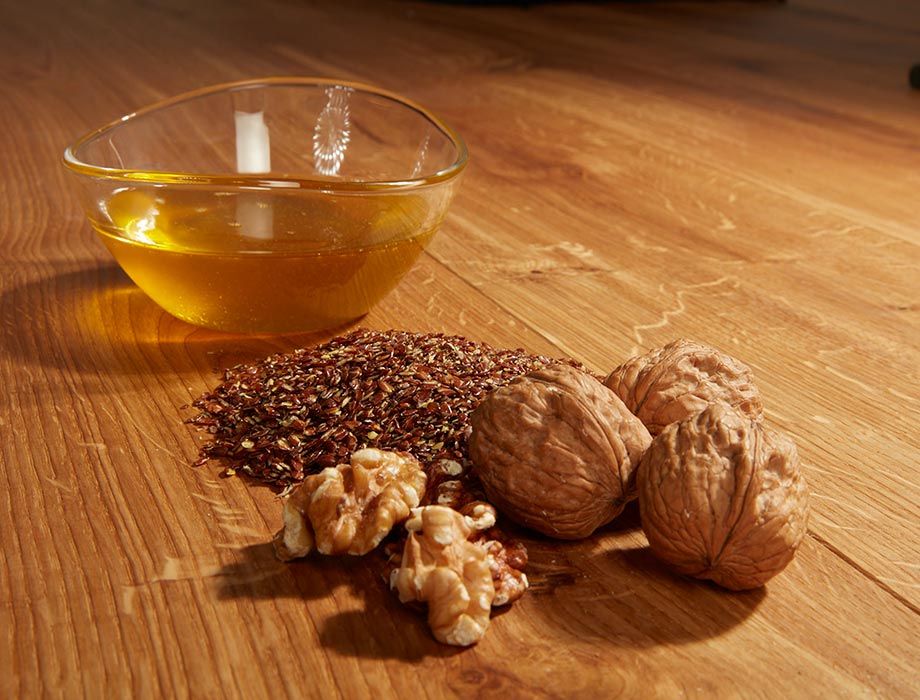 Natural oil finish

When oil is applied to open-pore surfaces, it is absorbed deep into the wood. There it develops its power, that has its effect outwards. But not all oils are the same by a long way. Like any good dish, it depends on the right ingredients and quantities.

The development of our oils is something of a science. We develop our own oil formulations. We determine what we add in or leave out. An essential component of our oils can be found in many fine dishes: for example, linseed and walnut oils.
Find out, what else our oil can do:
Colour pigmentation

At ter Hürne, we have been researching wood for decades by feeling, smelling and looking at it. We have developed the skill of using colour pigmentation to bring out the natural colour interplay of the wood in a restrained or even dominant way. We dissolve our pigments in pure water, so that they are evenly distributed. Of course, we also make sure that the pigments are free of heavy metals or other harmful substances.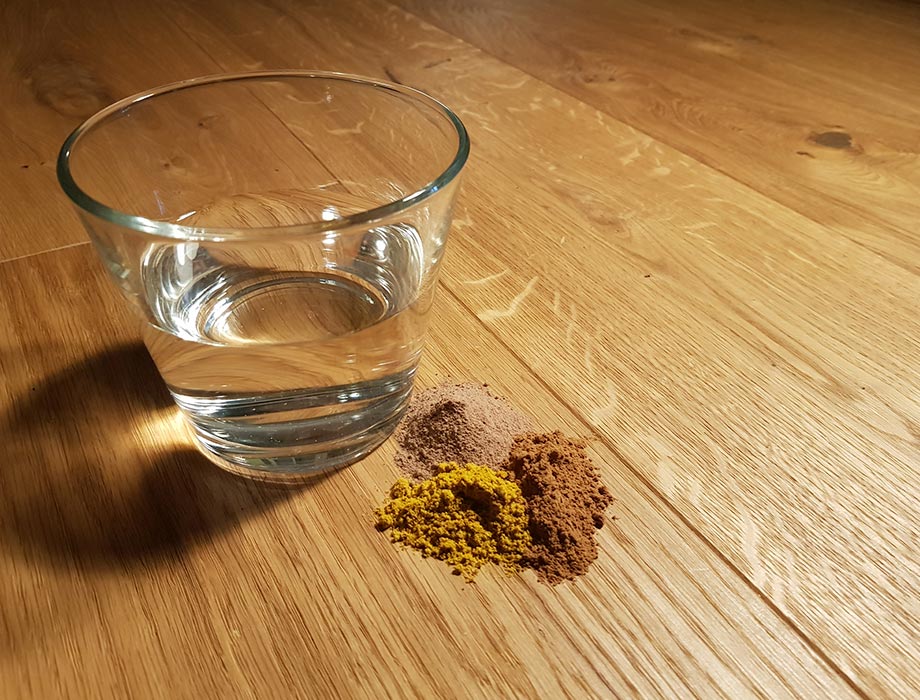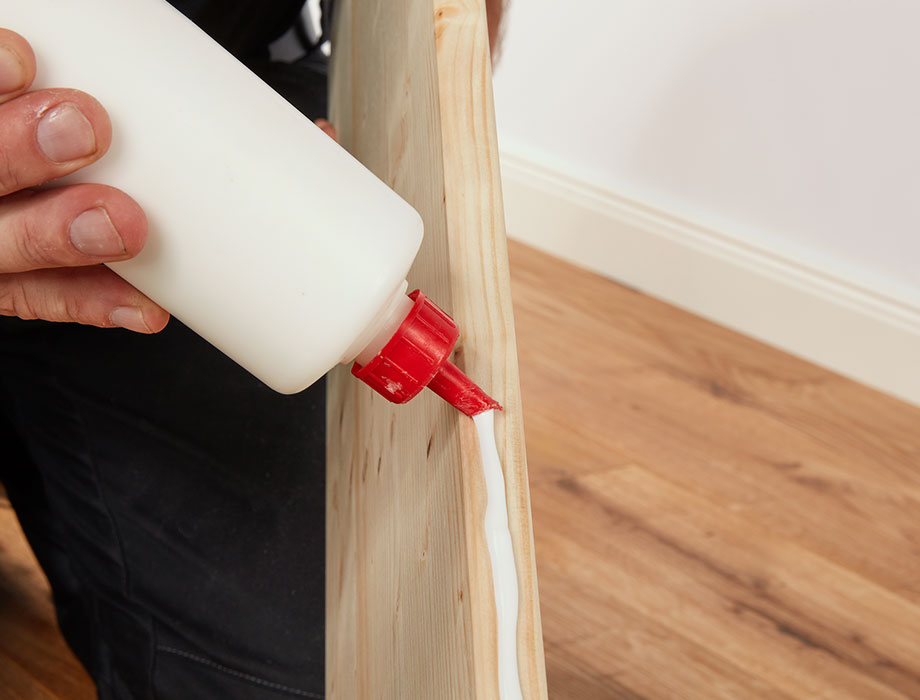 Joiner's glue

We use the white glue you know from model building. This is a water- based adhesive. It is safe for our craftsmen and for you.
Our adhesive also conforms to our strict healthy home environment criteria. So we healthily hold together the things that belong together.
CERTIFIED FOR HEALTHY LIVING
For your safety and ours
You come into close contact with your ter Hürne floor every day. Want it to be healthy and sustainable for you and your environment? Do you need to feel safe?


So do we!

To ensure safety, we are building on third-party assessments. These independent institutions are the warranty of our products:
SUSTAINABLE FORESTRY
Because we need nature – and not the other way round