The plastic-free water-stop floor
Our Dureco floor combines two polar opposites. On the one hand, it is made almost entirely from wood. On the other, it repels water very consistently.
Dureco is plastic-free. It consists mainly of natural and sustainable materials. The core is made of wood fibres.
Wood and water do not normally get on well together. With Dureco, we have overcome this barrier thanks to our SEAL technology. This is a combination of various performance components, which together form a composite to provide effective protection. SEAL prevents standing water from penetrating into the floor – for up to 24 hours. With Dureco, life is always relaxed. As well as sustainable and lived in a healthy home environment.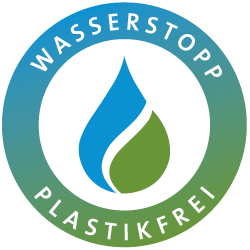 Dureco floor by ter Hürne
Wood and wood fibres have a natural tendency to swell if they are exposed to liquids for extended periods of time. For this reason, wooden floors or those made from wood-based materials such as the sustainable material HDF, are not suitable for rooms where water is often used. Floors in these rooms are often made of stone or vinyl.
Plastic-free water stop
We have been working with wood and wood-based materials for over 60 years. We know its strengths and weaknesses. Water is one of them. And with Dureco, we have got a grip on them.
Hendrik Thoms, Product Manager
Guaranteed in every single plank
Are you seeking inspiration?
How do you want to search for your floor?