The comfort floor with the strength of the soya bean
Our luxury vinyl floors let you live life to the full. It contains the healthy power of the soya bean, which has a positive effect on your room climate.
Unlike conventional vinyl floors made from PVC, we do not use plasticizers, that contain harmful pfthalates. To make our luxury vinyl flooring elastic, we use a natural bio-based plasticizer oil obtained from the soya bean, so that it meets all the criteria for low-emission living.


Walking on our luxury vinyl flooring is a pleasant quiet and soft experience. But it is as tough as nails. Its robust nature is invisible. It is hidden in the material and in its smart construction. And it makes virtually no difference what happens to it. Water, dirt, dogs' paw marks, it takes them all in its stride. It is easy to care for and get clean in next to no time. At the same time, it remains as laid back as you are.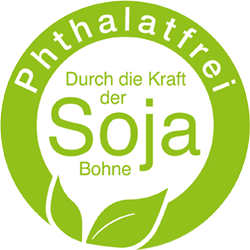 3 in 1 - System
Ein Design, drei smarte Möglichkeiten
ALLOW US TO INTRODUCE:
The future of Luxury Vinyl Tiles:
Sōya – New Generation
Guaranteed in every single plank
We soften it: organically
The vinyl floor has many names. Whether you call it a design floor or luxury vinyl flooring, they share one thing in common: their main component is PVC or polyvinyl chloride. PVC is a plastic that needs plasticizers. Without these substances, the floor would be brittle and hard. These evaporate, however, and are harmful to our health.

We face the challenge of solving the plasticizer problem, because controversial plasticizers do not fit in with our corporate values: our floors are good for your well-being and for your environment. We have found the smart solution in the soya bean. The oil from these beans replaces traditional plasticizers, and performs their function superbly: your ter Hürne luxury vinyl flooring is soft and quiet to walk on. It is also warm and unbelievably hard-wearing.
One thing was clear to us right from the beginning: there will only be luxury vinyl tiles from ter Hürne if we are able to produce them free of harmful phthalates.
Bernhard ter Hürne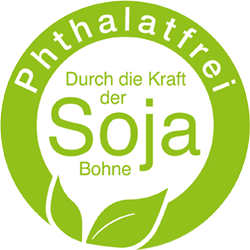 Wie möchtest du deinen Boden finden?