Smart floors for your smart home
We at ter Hürne make our floors with one aim in mind: That they are easy for you to install. That they are practical and comfortable for you in everyday life. And that they provide you with the best possible protection.
To achieve that, every ter Hürne floor holds a wealth of intelligence. We coordinate everything precisely: starting with the product structure/ the materials used and the connection technology, right through to the sealing. You can take the result as read: a smarter floor that should make your life a bit easier.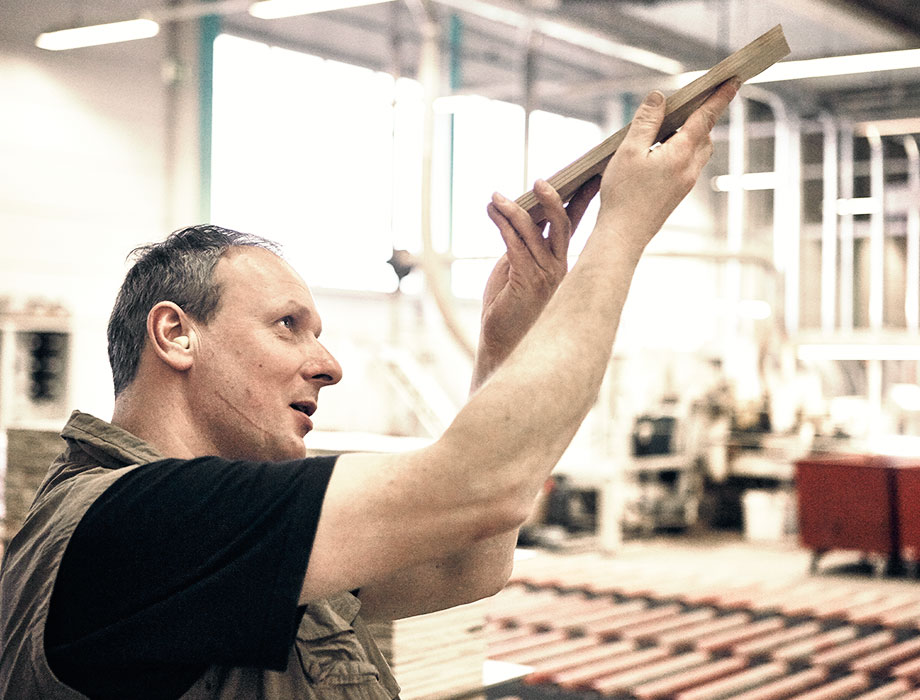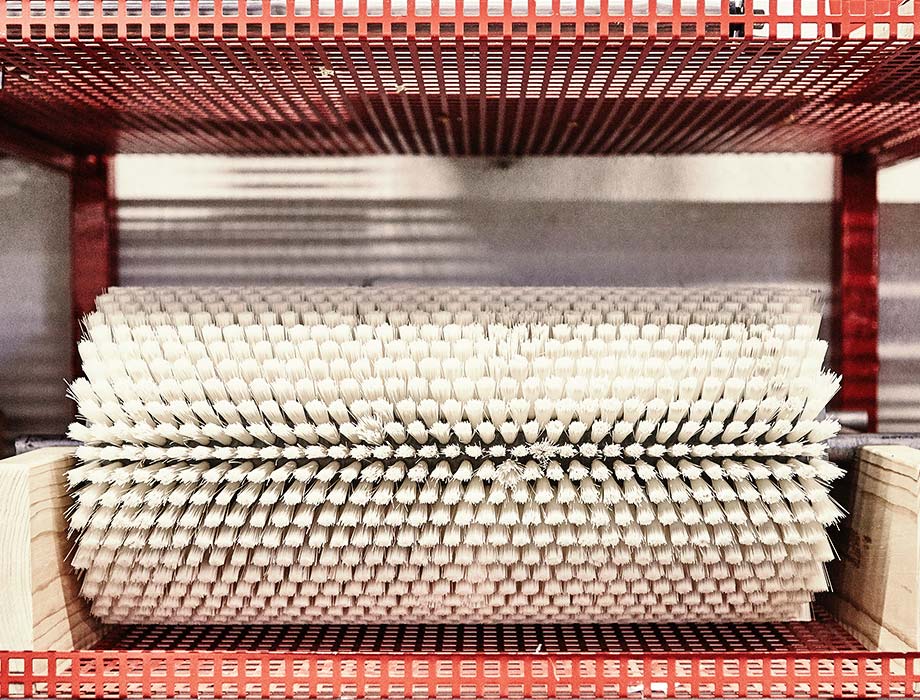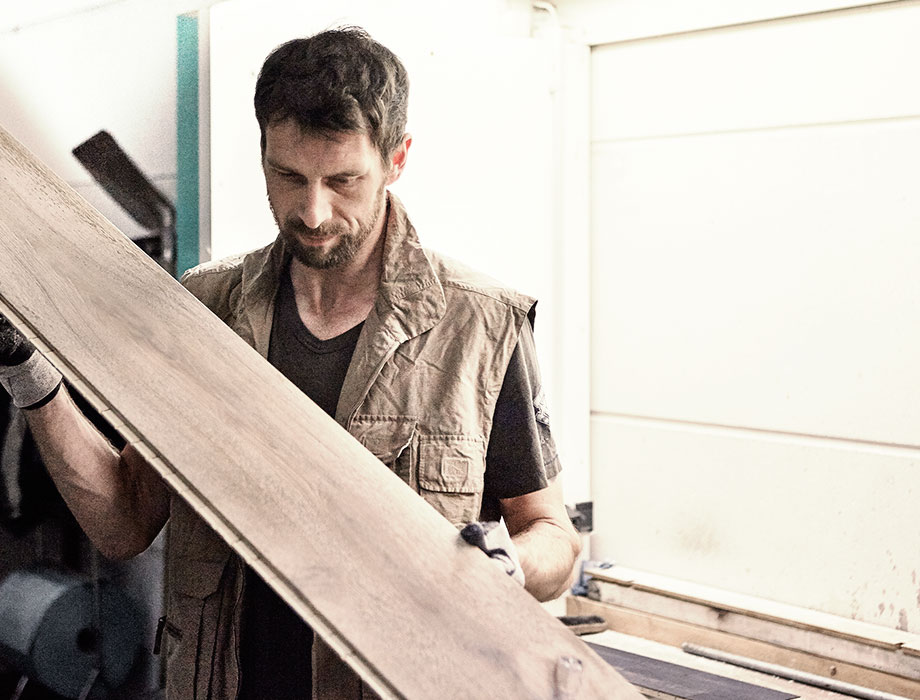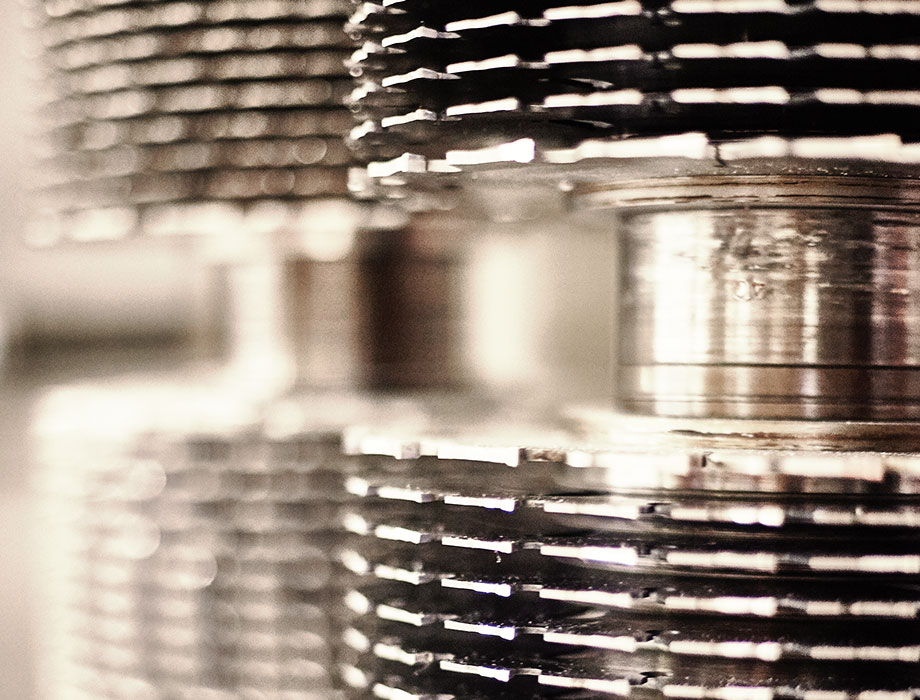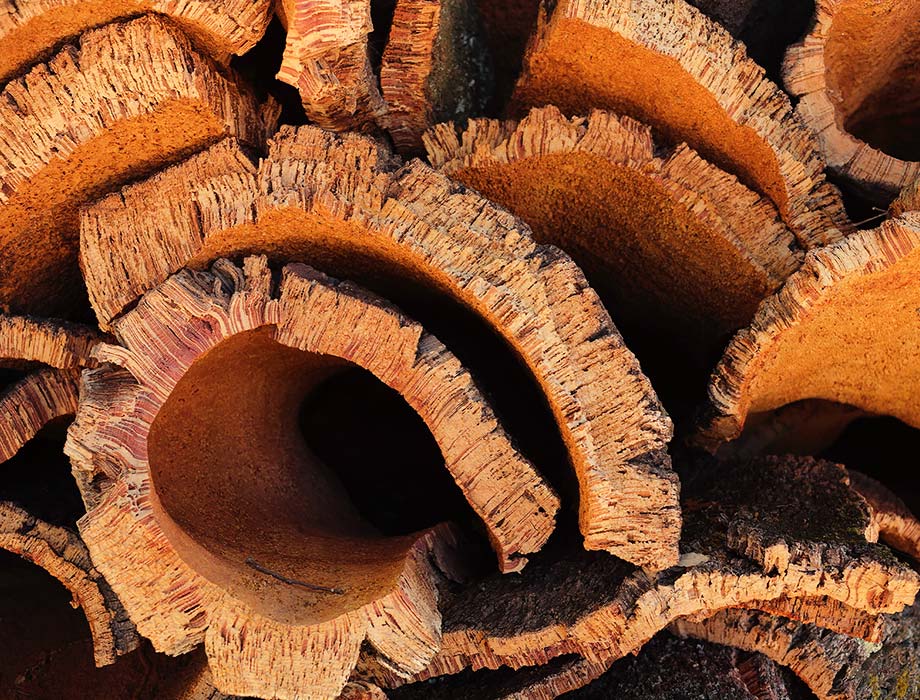 DID YOU KNOW?
Cork: the multi-talented natural material


What is cork, anyway?
You know cork from the cork in your wine bottle. Its special properties make it ideal for this purpose, and have done so for centuries. Cork is a natural product, that we get from the bark of the cork oak. These unique trees usually live to be over 200 years old.
Cork also proves its strengths on the floor. It is light, elastic, water-resistant and muffles noise. That makes it ideal as a stabilising layer and for impact sound insulation.
ter Hürne luxury vinyl flooring is equipped with integrated cork impact sound insulation. We combine the special properties of a design floor with those of cork. This will save you time when laying your floor and create pleasing acoustics in your room.
Our primary objective in product development is to ensure that every product we create is as natural and healthy as possible. If we add value through natural ingredients, then we have achieved our goal. The cork impact sound insulation for our luxury vinyl floors is a good example of this.
Nadine Lensing
Product Manager
3 in 1 - System
One design, three smart options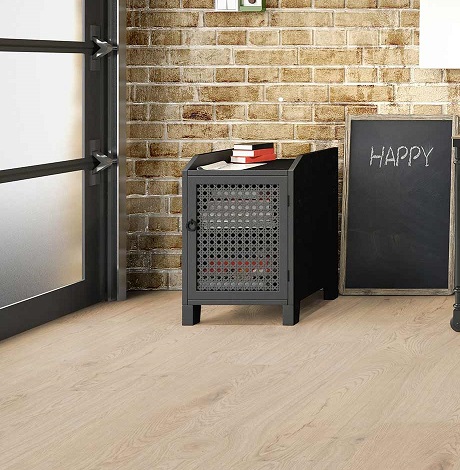 1 | PRO
The professional


Pro luxury vinyl flooring is 2.5 mm thick. A professional glues it directly to the subfloor. Due to its low installation height, the floor is ideally suited for refurbishments. Thanks to the adhesive bonding and its water-repellent properties, your floor offers exceptional performance, especially in s humid environments such as the bathroom.
1 | PRO - PRODUCT STRUCTURE
The professional
More than the sum of its parts.
Click on the points in the graphic to find out more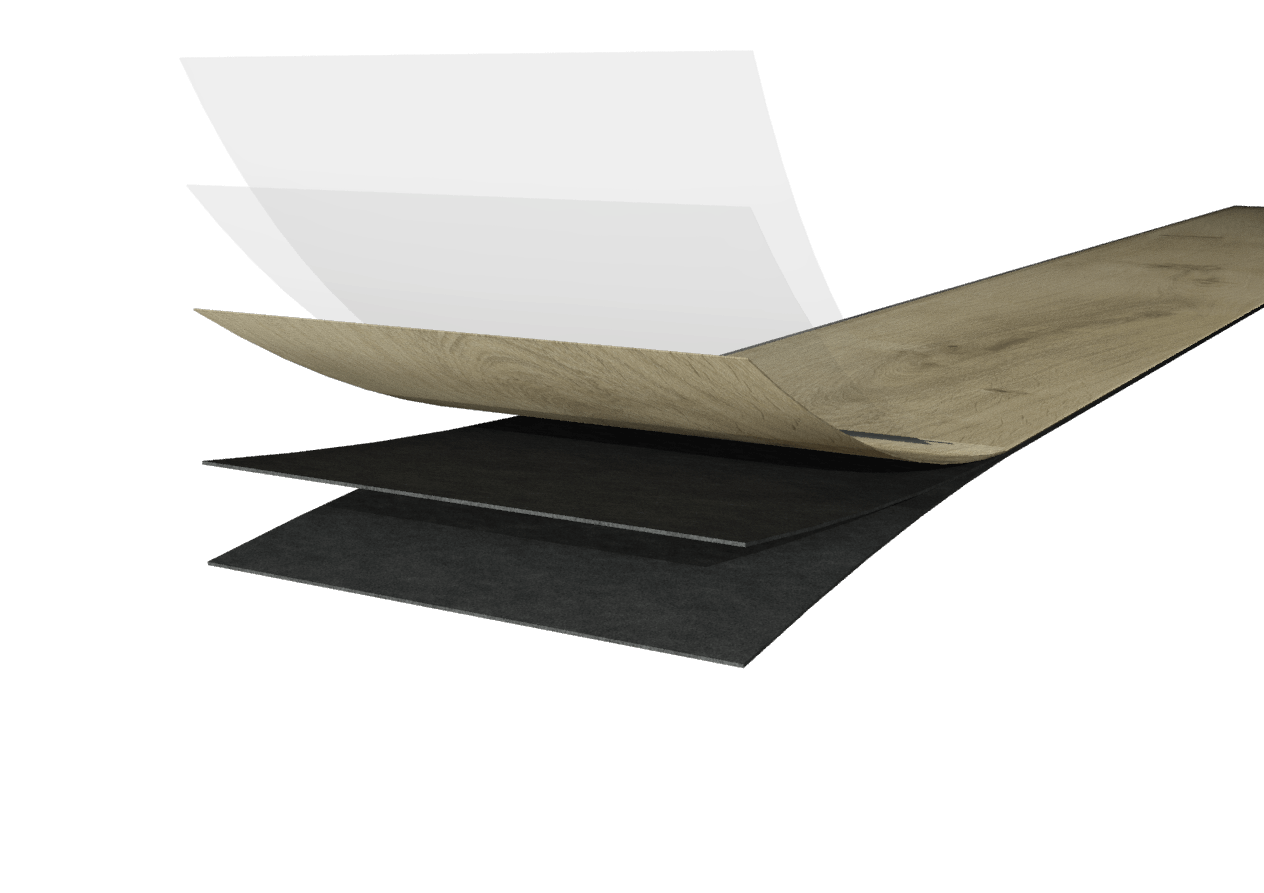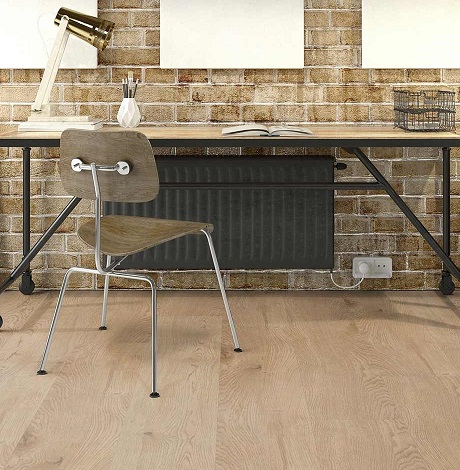 2 | COMFORT
The comfortable one


Comfort luxury vinyl flooring is the 9 mm thick, multi-layered built-up floor with a wood core. It is ideal for lovers of wood, who do not want to forego the robust qualities of a design floor. You will find it is easy to install, thanks to its click connection. The baseboard hides any irregularities in the substrate. Its natural cork impact sound insulation makes it extra comfortable.
2 | COMFORT - PRODUCT STRUCTURE
The comfortable one
More than the sum of its parts.
Click on the points in the graphic to find out more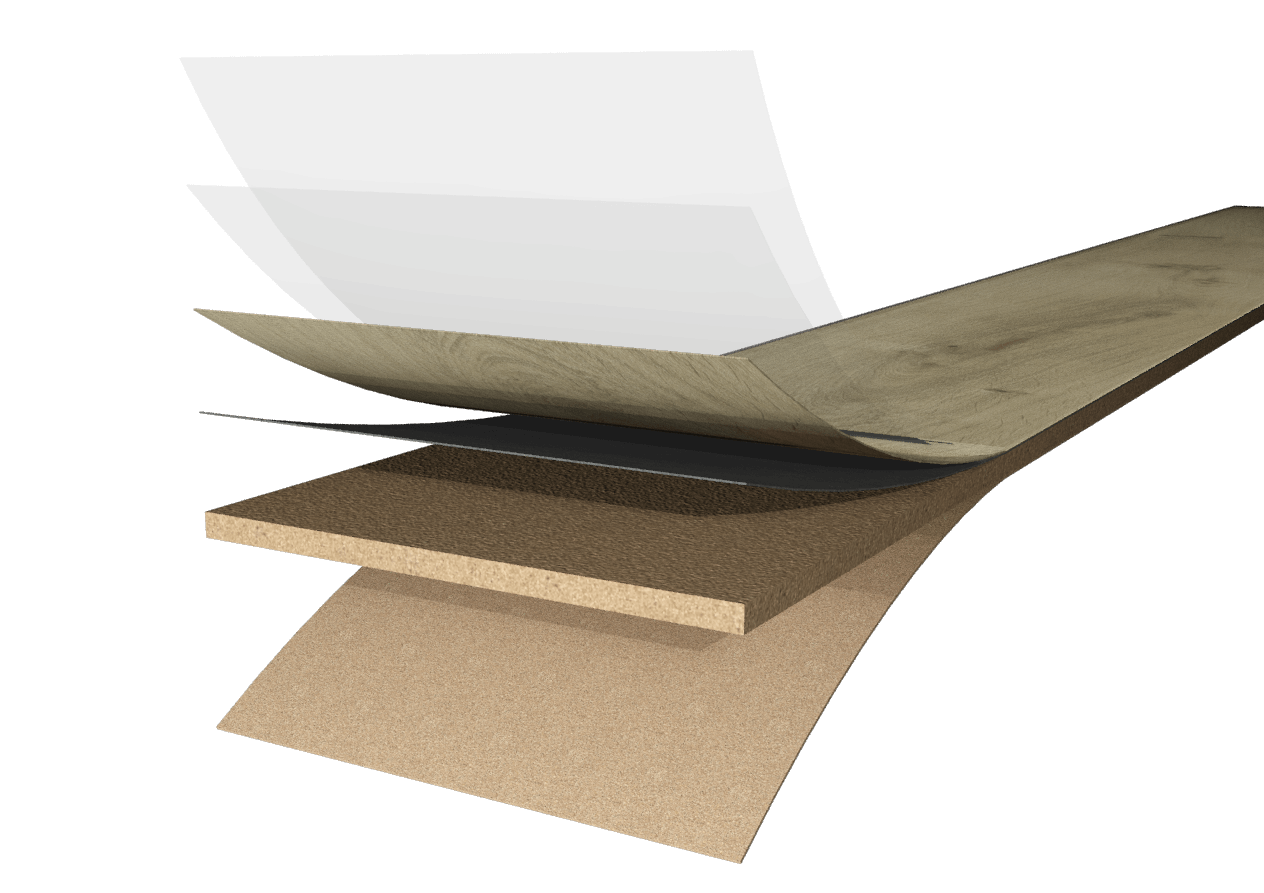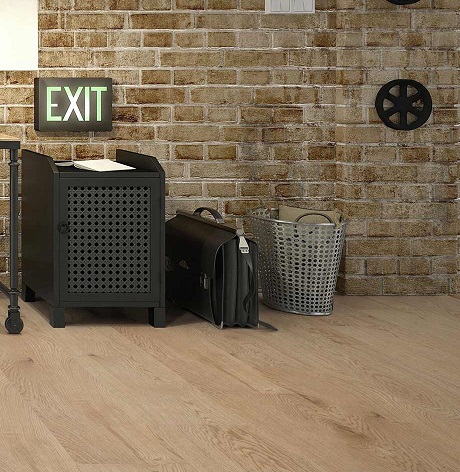 3 | PERFORM
The Performer


Perform luxury vinyl flooring is the 6 mm thick, multilayer powerhouse for all eventualities. Thanks to its rigid and plasticizer-reduced baseboard, it is ready for use anywhere and is not afraid of water. You can lay it yourself as a floating installation, or have it glued down by a professional. Whether your project is a new build or a refurbishment, you can't go wrong with PERFORM.
3 | PERFORM - PRODUCT STRUCTURE
The Performer
More than the sum of its parts.
Click on the points in the graphic to find out more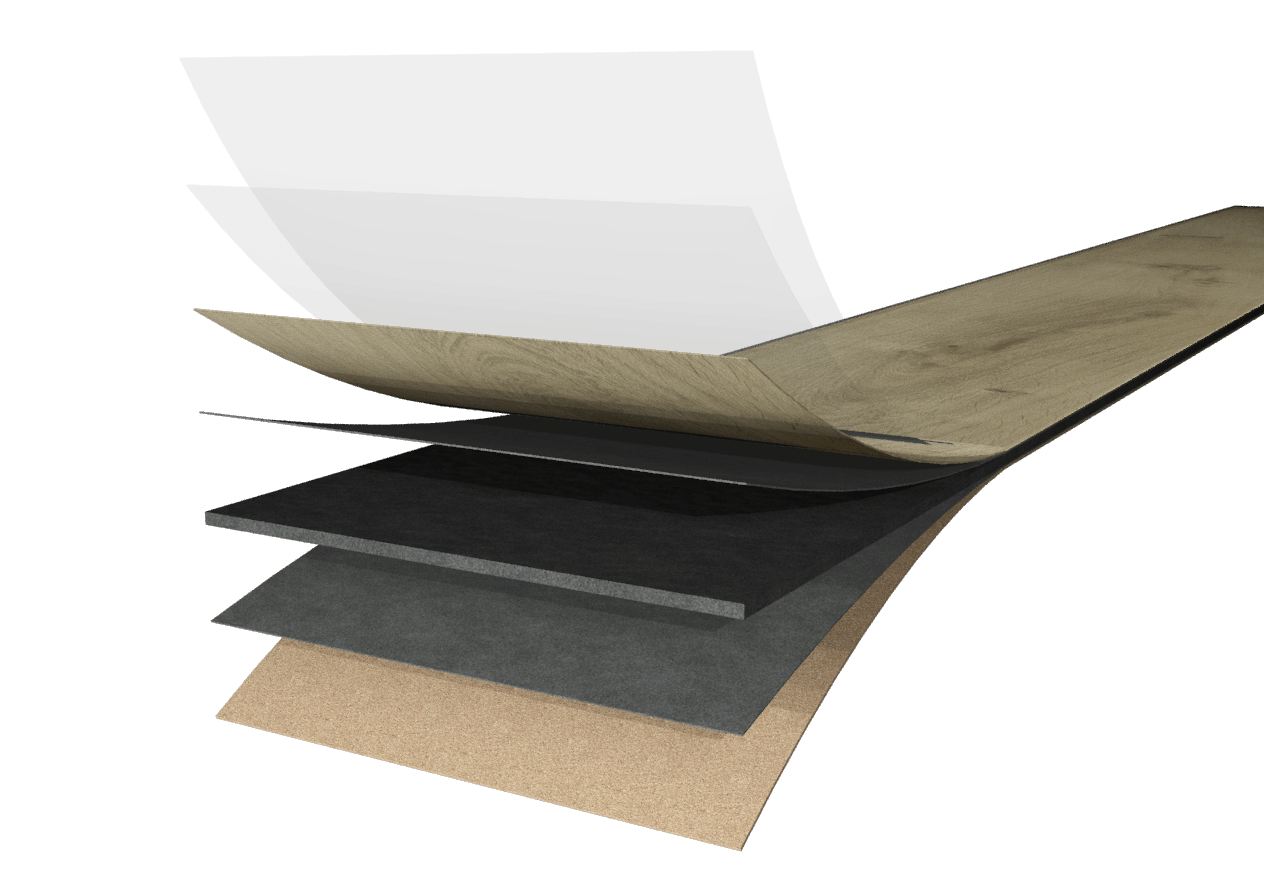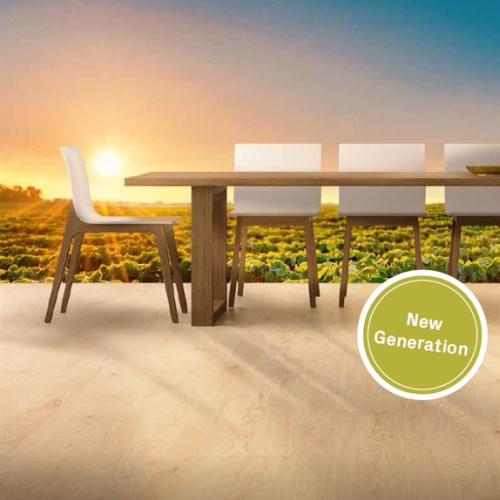 SōYA NEW GENERATION
Further development


With Sōya New Generation, the bio-based design vinyl flooring with the power of the soybean, ter Hürne now offers you a very consumer-friendly further development for vinyl flooring:
Our new SPC programme SOLID with a wear layer thickness of 0.55 mm, as a proven 3-in-1 system and the associated Comfort product variant is now also designed to be water-resistant in accordance with the NALFA requirement - with the performance features defined at ter Hürne under the term "SEAL".
COMFORT SEAL - PRODUCT STRUCTURE
For the comfortable choice - water resistant
More than the sum of its parts.
Click on the points in the graphic to find out more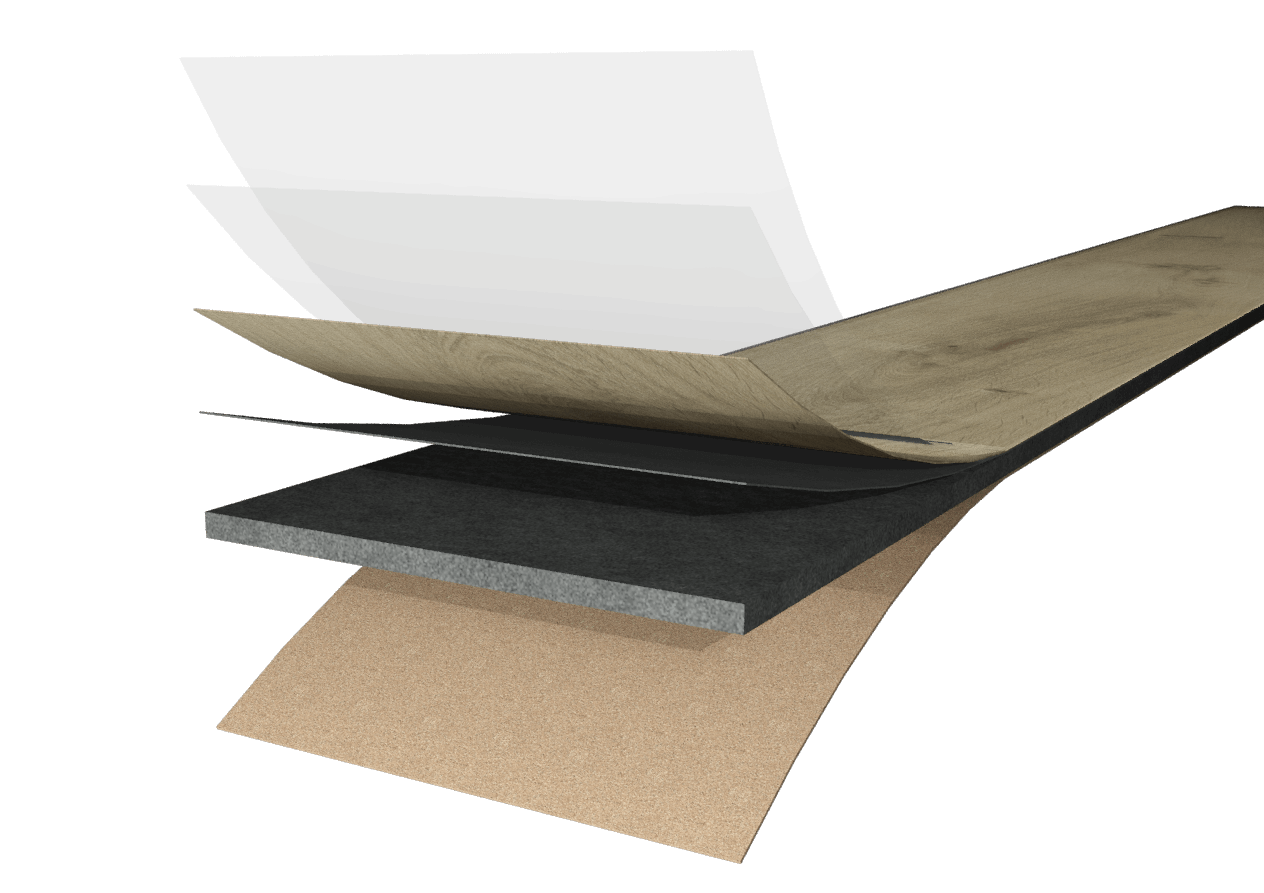 SOLID - PRODUCT STRUCTURE
The strong floor - Solid
More than the sum of its parts.
Click on the points in the graphic to find out more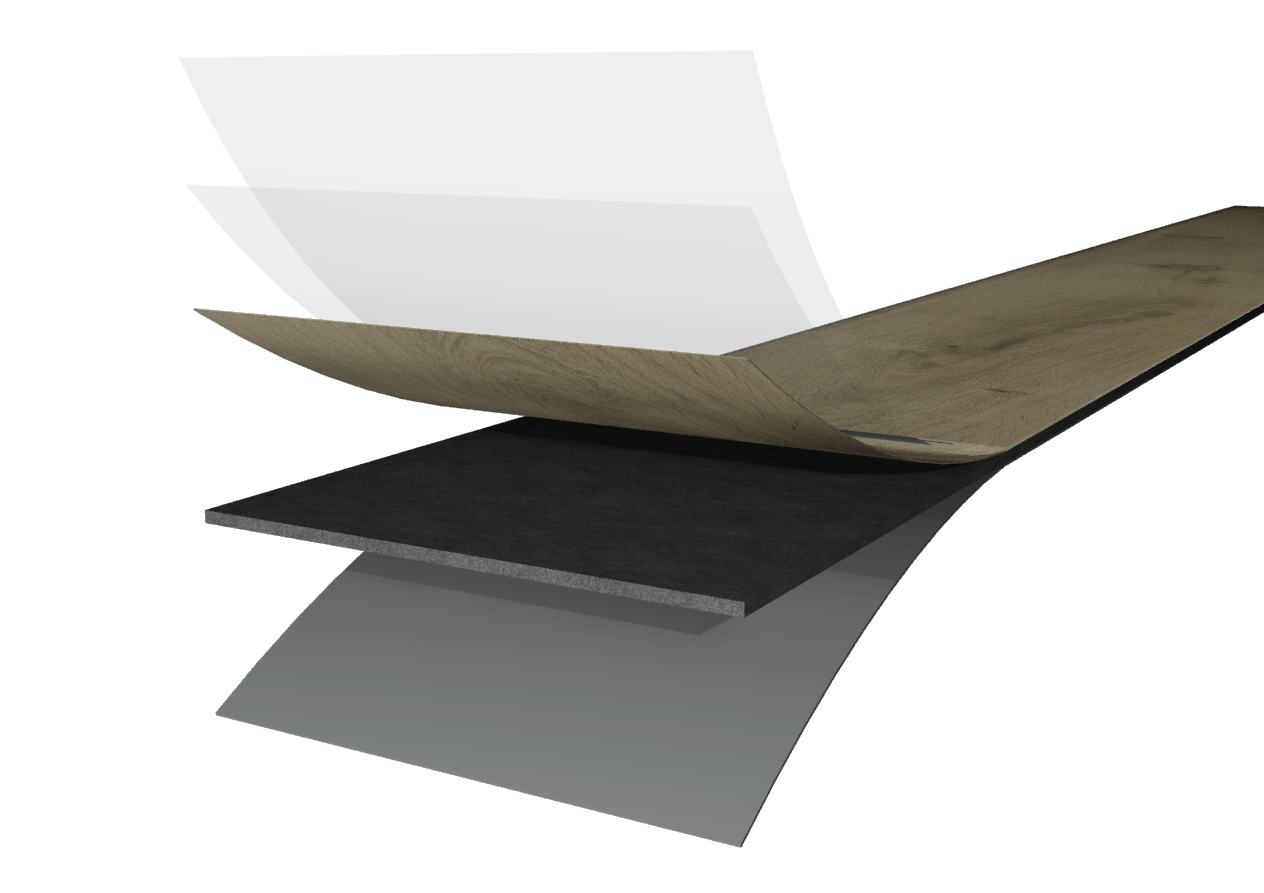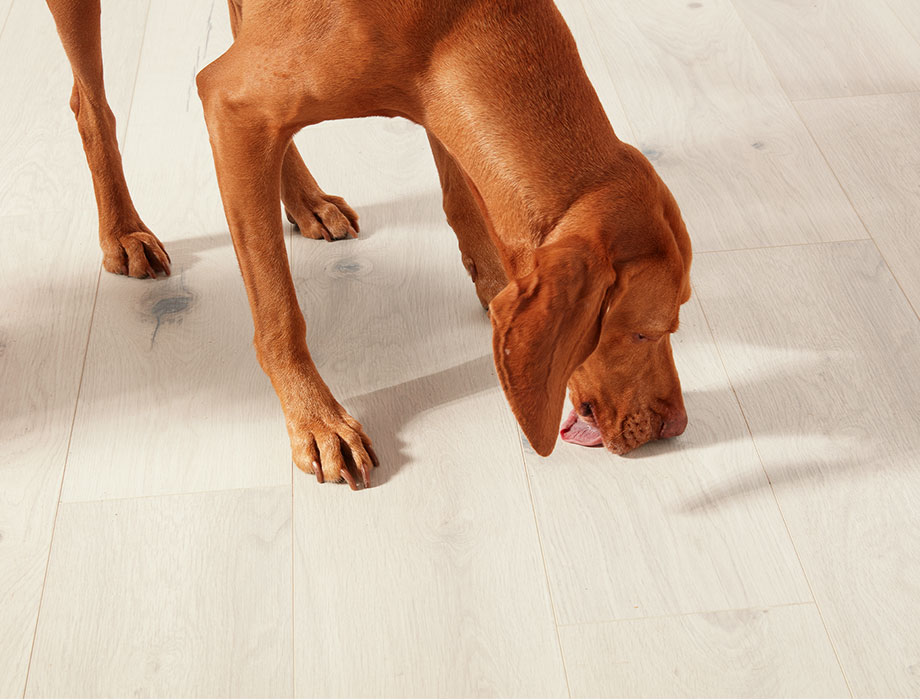 DID YOU KNOW?
See at a glance what your floor can do: The usage class


You do not subject every floor to the same wear and tear. Entrance lobbies or office areas experience greater footfall than your bedroom. The usage class gives you guidance in choosing the right floor for the right application.
SURFACE SEALING
The floor that makes your life easier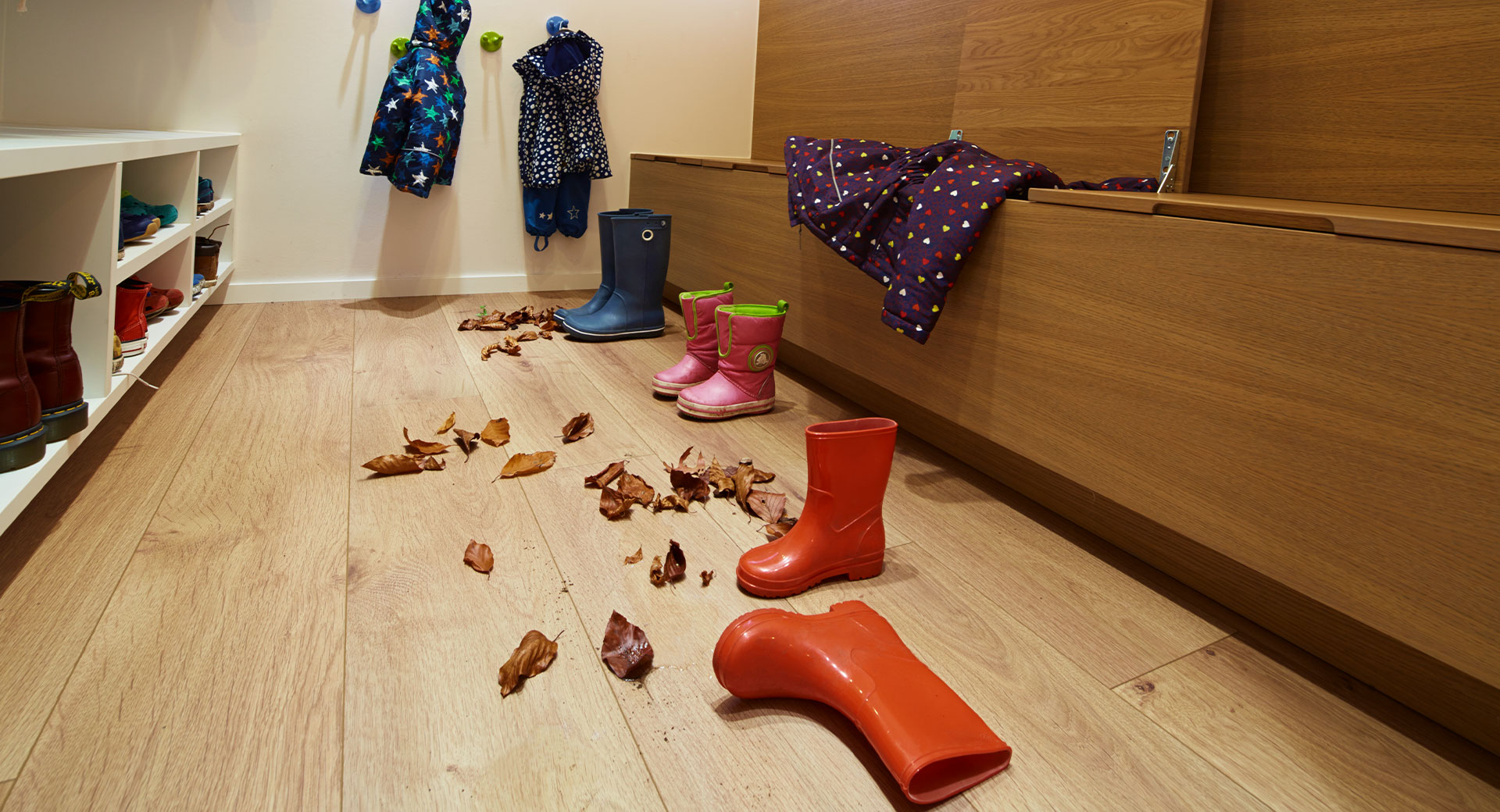 WATERPROOF
When things get wet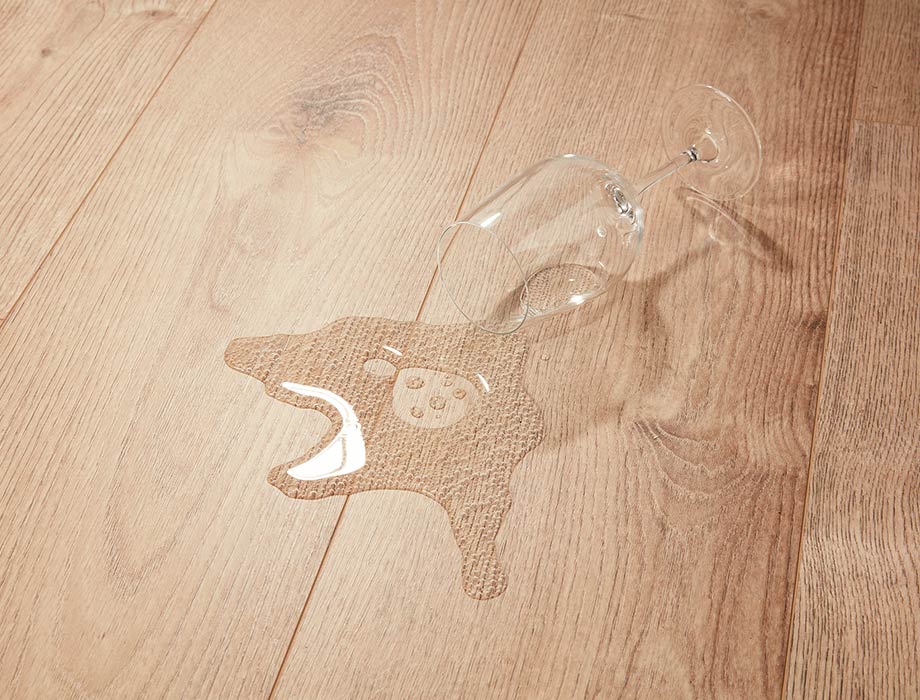 The wet towel remains unnoticed on the floor. Something goes wrong when you're watering the flowers. Little mishaps occur. Sometimes you don't even notice them.

Our Pro and Perform luxury vinyl floors are waterproof. Standing liquids do not penetrate the floor. So you can also use Pro and Perform in humid environments such as the kitchen or bathroom.
CORK IMPACT SOUND INSULATION
With additional make-me-quieter function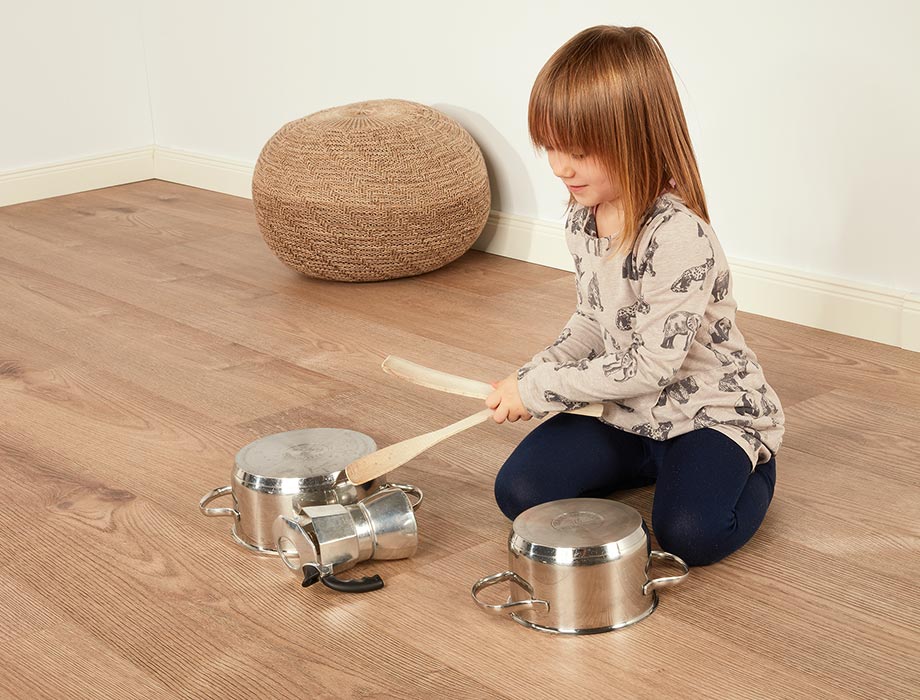 How it greatly contributes to well-being: When the impact sound is muffled, reverberation is reduced and high frequencies are no longer so piercing. You will be happy and your neighbours will be grateful.
With ordinary design floors, you also have to provide the insulation. Cork impact sound insulation is already incorporated in our Comfort and Perform luxury vinyl floors. It is very effective and ensures a calm room atmosphere.
CONNECTION SYSTEMS
The most pleasing harmony is created by bringing together opposites
The mark of a properly installed floor is the flawless way the planks join with each other. Otherwise, unsightly joints will subsequently appear in the installed floor, spoiling its appearance.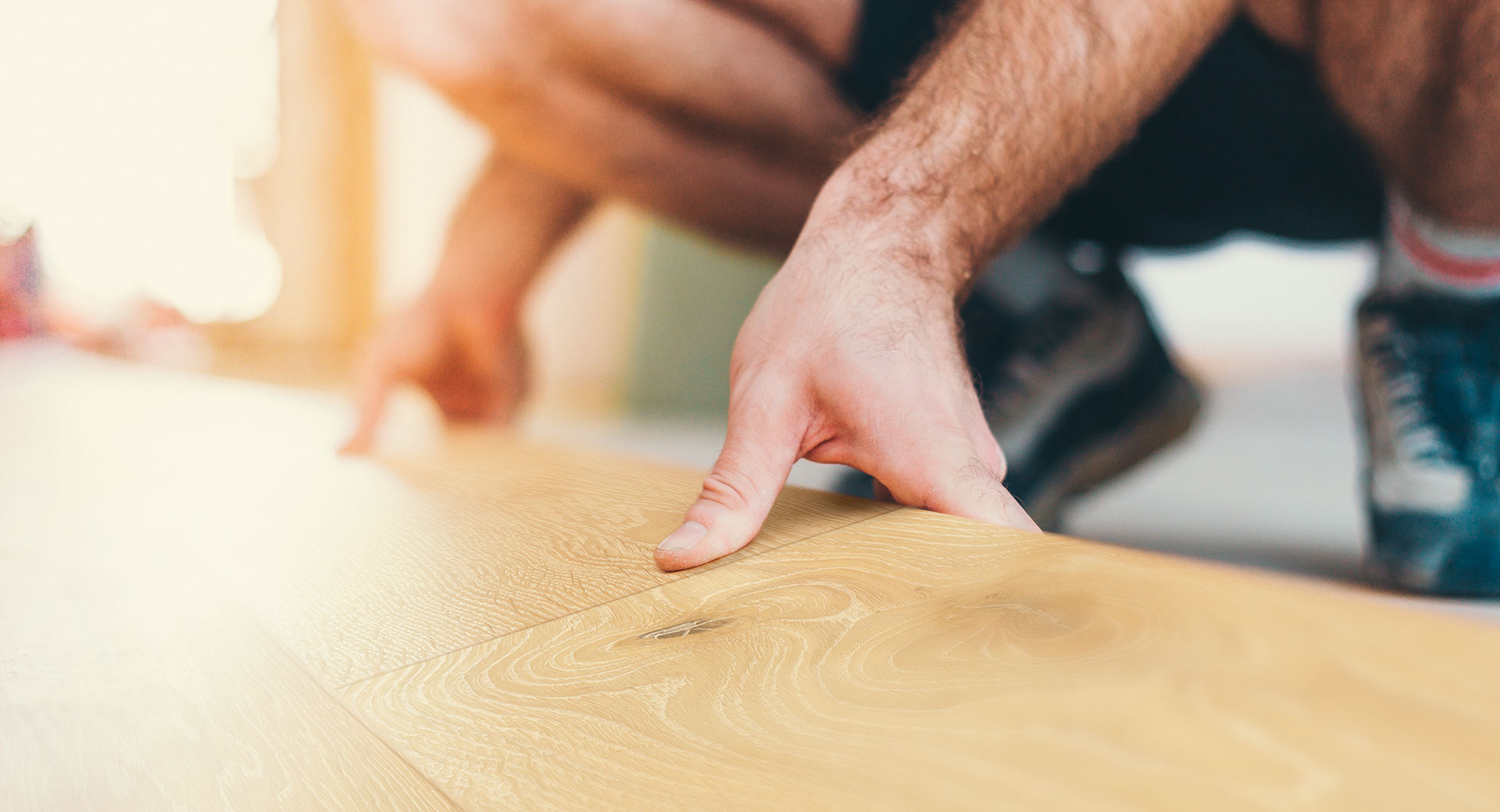 CONNECTION TECHNOLOGY METHOD GUIDE
Glue down or floating installation?

Answer: both are possible. But which is the better option depends on what is important for you. The choice is yours.
SUITABLE FOR UNDERFLOOR HEATING SYSTEMS
Best friends for toasty toes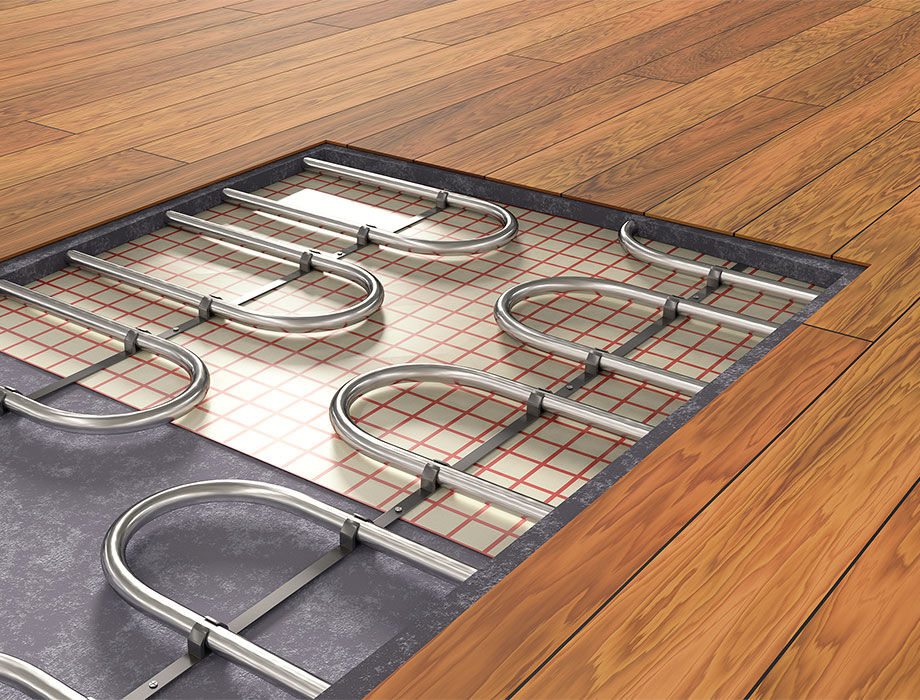 Your ter Hürne floor and the underfloor heating system make a great team.

The underfloor heating system penetrates the floor well and distributes the heat optimally in the room. The choice is yours: Whether your underfloor heating system is hot water-based or electric, your new floor will get on well with both of them. With electric underfloor heating, you should bear in mind they use gentle warm-up technology and a temperature control unit.